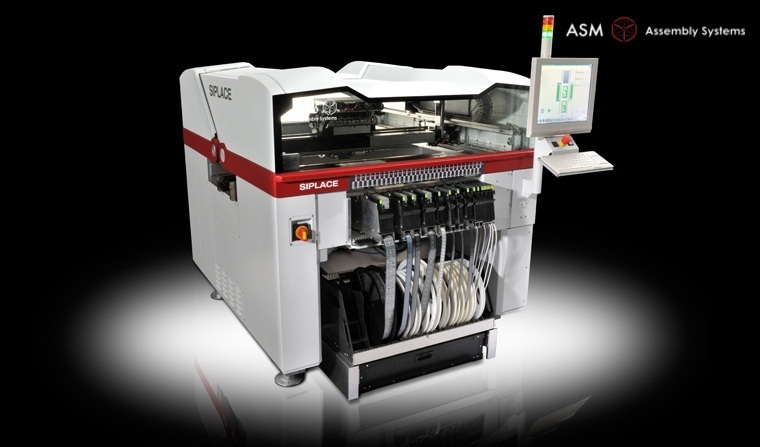 E by SIPLACE pick and place
Key Production Equipment Ltd. have been appointed the exclusive sales and service agent for the new E by SIPLACE placement platform in the UK. ASM Assembly Systems has entered into a distribution agreement with Key Production equipment (KPE) a distributor for electronics manufacturing equipment.

Previously, ASM Assembly Systems offered only SIPLACE high-end systems in the UK and handled their distribution exclusively in-house. The technology leader is using the new E by SIPLACE placement platform as well as its new sales and service concept to expand into the market for all-round applications.

KPE is proud to have been selected as the sales partner for the E by SIPLACE in the UK. The new platform is an extremely attractive solution that offers the latest in technology and has features for small and medium-sized electronics manufacturers. Our team has the necessary knowledge in sales and services and plenty of experience with electronics producers in the all-round segment.

With the E by SIPLACE we want to attract new customers to our platforms; not just with a technologically outstanding solution, but with the distribution and service concepts that customers in this segment are looking for.

The first all-round placement platform from ASM sets new standards in this machine category with its high-end vision system, E-feeders and high-precision linear drives. Even the standard model already comes with placement force sensors, which enables it to handle complex circuit boards and place the latest generation of ultra-fine-pitch 01005 components quickly and accurately. With the newly developed SIPLACE CP12PP combi-head, users can run the single-gantry machine as a standalone line, making it the ideal solution for short runs and prototype production. Another plus is the powerful yet user-friendly software.